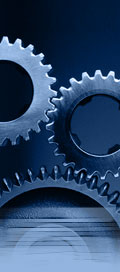 Cedar Rapids Tool & Die, Inc. is proud to be a distributor of Kent USA machinery products; such as grinders, lathes, mills, EDM's, radial arm drills and band-saws. Please contact us to order a Kent USA machine product today!

Kent Industrial USA is a leading provider of manual and CNC machine tool equipment in the USA. Since 1979, Kent USA has been providing advanced grinding, turning, milling, EDM machining, drilling and other metalworking solutions to companies worldwide. For many decades, Kent USA has helped machine shops and manufacturing facilities improve their efficiency and profitability. Kent USA's number one priority is to provide the most reliable, precise, and productive machines to ensure the long-term efficiency and profitability of their clients.

Click on the link below to visit the Kent USA website for more information about their grinders, lathes, mills, EDM's, radial arm drills, band-saws and other products!

For current pricing, please email: cedarrapidstool@hotmail.com.